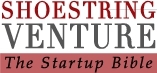 It sounds glamorous to have worked behind the scene at thousands of red carpet events helping fashion designers, celebrity stylists and over 7,000 celebrities pick fashion that would send photographers into frenzy and consumers into stores.  I share some fun stories in my book "Will Work For Shoes – The Business Behind Red Carpet Product Placement".  However, the real reason I wrote the book was to share over 20 years of experience to help anyone get their product into the hands of a celebrity.  My tales involve mostly fashion, but the steps I outline in my book can be used for any merchandise or service. How did I create this fascinating niche as an early pioneer of fashion product placement on the red carpet?  Keep reading to learn more about the journey – which took a few twists, turns, hills and valleys!
Biographies abound with stories of entrepreneurs who did not create successful companies right out of the gate – think Steve Jobs and his phone hacking "blue box"! You might nod your head as you relive your own moment – or moments – of following a dream without success.   Some people get lucky while others have to start, and restart a few careers along a circuitous route before finding their niche.  I was determined to find a dream job that fulfilled, inspired and paid my bills! I ended up creating a unique niche along the way.  Let me share a few pointers on how I shaped my dream business from the bottom up.
Step one – Learn from every job, even if it's not the career you dream of.
I hail from a suburb of Chicago and have a typical Midwesterner's common sense about business.  My common sense took a brief holiday when I dreamed of being an actress and made my way to New York to be discovered.  Struggling to pay bills forced me to consider other employment options which eventually lead me to the intoxicating world of fashion.  Although the leading role I dreamed of as an actress failed, I believe every audition and "no" taught me the perseverance necessary to keep trying. From my brief acting career I worked a short stint at a public relations agency specializing in event planning. Big Hollywood events are a lot of work, each gala needs to be bigger and create more headlines…and more work!  I learned how to organize and plan while realizing it was fashion event planning and the red carpet that captured my interest. Every professional stepping stone is an education, and I was ready now to dip my toes into the world of stilettos and high couture. A fashion editor friend introduced me to the "it" fashion designer of the moment who was looking for an in-house public relations director.  It was this leap that ultimately helped me combine everything I learned, to start my own business that merged actors with fashion designers.  I credit persistence as the key to my success.  So, don't give up, give it another try.
Step two – Sometimes there isn't a clear path to finding your niche.  Stay open to new ideas. Something that hasn't been tried before, is something that might lead to your own box office success.
The "it" designer I worked with had plenty of star studded clients like Rod Stewart, Julia Roberts, Janet Jackson, Oprah Winfrey and Anjelica Houston buying his clothes.  What he didn't have was publicity and name recognition.  Testing my new idea as a "liaison", I called fashion editor friends I had met while event planning, and told them about the star studded clients.  They wanted to know more!  Soon, national press followed for the designer.  My entrepreneurial spirit wondered if other fashion designers could use help to connect with Hollywood?
I was ready to try my idea – something no one else was doing – as a designer's agent in movie land. Thus my business was born – although the "company" was me working from my living room.  My "big" idea was thriving, but finding fashion brands and designers as paying clients, proved difficult.  Remember, no matter how unique the business concept, it better pay the bills!
I met with fashion brands in New York and Europe and while many loved the idea, none were ready to "bite".  Six months of pounding the pavement and follow up – finally convinced Ralph Lauren's marketing team to give me a try.  With Mr. Lauren's stamp of approval, two European brands, Herve Leger and Escada followed.
At a photo shoot for Vogue Magazine, Kim Basinger liked a floral Escada gown.  Kim had asked Escada (through me) to whip up that floral confection in black for the Oscars. Kim had won a Screen Actors Guild Award and a Golden Globe for "LA Confidential", so she begun to consider the idea she might actually win an Oscar.  Suddenly a somber black gown wouldn't do, so Kim and her stylist started suggesting ideas about the gown's design and color on a daily basis. Since Escada is based in Munich, Germany the head designer decided to send their finest seamstress's to Los Angeles.  Within days of the Academy Awards and changes to the dress still happening, I rented a sewing machine for the frazzled seamstress as she cut, sewed and fit the gown on Kim.   When Kim stepped out on the Oscar's red carpet wearing Escada's pistachio gown, I knew my business would make it.  The photos of Kim in that gown are timeless and still generate publicity for Escada, and I was off and running in a specialized niche I helped create.  I realize my career stumbles pushed me forward to find my niche. Successful entrepreneurs know rewards are in the journey.
Step three – Look for relationships that will champion your business – if they get excited about your company, chances are they will influence others and your niche will grow.
My business quickly became a hot Hollywood matchmaking firm, specializing in pairing fashion and accessory lines with top VIP's in order to build brand awareness. I was the pioneer for product placement on the red carpet by leveraging my Hollywood associations into international media coverage for clients, but a highlight for me was eventually selling my business to the big powerhouse public relation firm, Rogers & Cowan, a division of the Interpublic Group.
Effective celebrity marketing and celebrity product placement is an essential marketing tool for anyone wishing to expand their business – and I wrote "Will Work For Shoes – The Business Behind Red Carpet Product Placement" to help steer readers in the right direction.  Even Juicy Couture sweatpants have become household names in recent years because of celebrity product placement and I've seen hotels, automobiles, champagne, crystal studded phones and other merchandise grab the media's attention due to star power.
Always consider that building a company in a specialized niche isn't a solo effort. I was helped along the way by people who believed in me.  In those first initial months – with no clients – I looked to business associates and friends (my "board of advisors") to assure me I was on the right track.
So learn from every new experience, stay open to unexplored new ideas and look for relationships that can guide your entrepreneurial endeavor.  My book "Will Work For Shoes" is great reading on the "how to's" of starting a business and hopefully you'll have some fun enjoying a behind-the-scenes look at the world of fashion and entertainment and learn some valuable business lessons as well.